Mysterious Great Buddha😱😱😱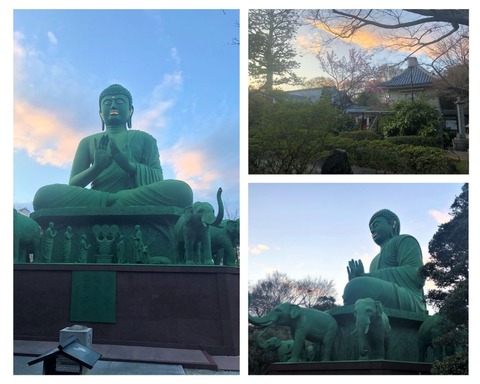 Please click photo ↑↑↑! You can see All photos!(写真をクリックすれば、全ての写真が見れます!)
☆Link to the caption in English!(英語)
☆Link to the caption in Japanese!(日本語)
☆Access Map
Attention : All photos on this site are taken by me.
If you use photos on this site,please be sure to write source URL "http://lovelovejapan.com"!
注:このサイトの写真は全て私が撮影したものです。
もし利用する場合は必ず出典先「http://lovelovejapan.com」を記載して下さい!
☆☆☆The caption in English!☆☆☆
I took these photos on Mar.23th,2019.😊
This great buddha is neither Nara nor Kamakura.
🤔
🤔
🤔
It's The Great Buddha of Nagoya!!!
The Great Buddha is in Toganji-Temple.
The height is 15 meter(Include a pedestal).
This temple is near Motoyama Station of Higashiyama line.
It takes about 5 minutes on foot.
Green Great Buddha is rare,isn't it?
It was my first time to see great green buddha.😲😲😲
This place is not well-known.
So there aren't too many people.
If you come to Nagoya,why don't you visit there .👌👌👌
Thank you(^_-)-☆
☆☆☆日本語の記事!☆☆☆

この写真は2019年3月23日に撮りました😊
この大仏は奈良の大仏でも、鎌倉の大仏でもありません。
🤔
🤔
🤔
名古屋の大仏です!!!
この大仏は桃巌寺というお寺にあります。
高さは約15メートルです(台座を含めて)。
桃巌寺は東山線の本山駅から歩いて5分ぐらいです。
緑の大仏って珍しくないですか?
私は緑の大仏を初めてみました。😲😲😲
とても不思議な感じです。
😱😱😱
ここはあまり知られていないので、人もあまりいませんでした。
名古屋に来たらこの不思議な大仏の見物してはどうでしょうか。👌👌👌
ありがとうございました(^_-)-☆
☆☆☆Photos(写真)☆☆☆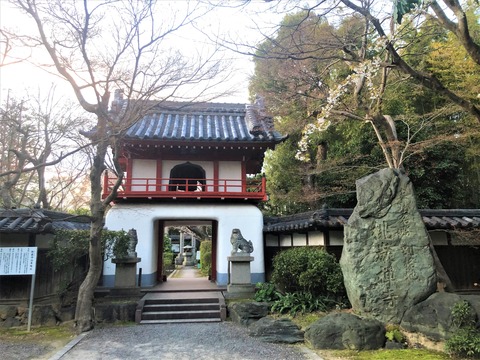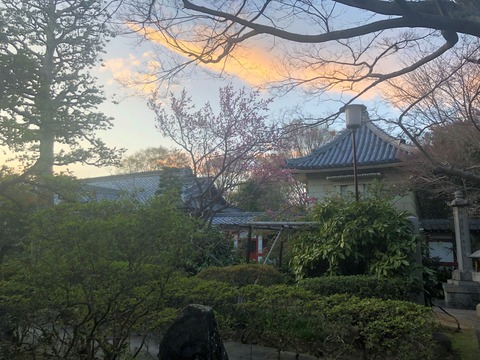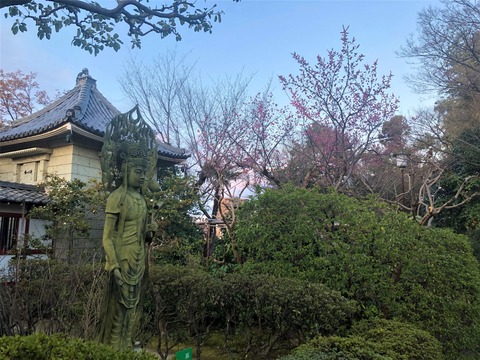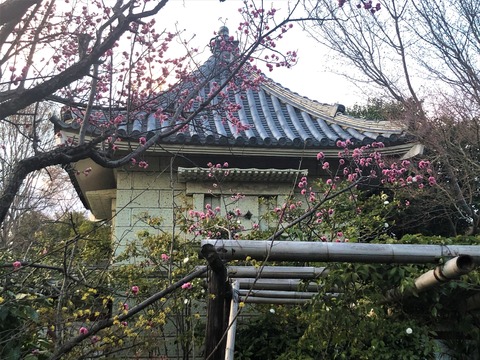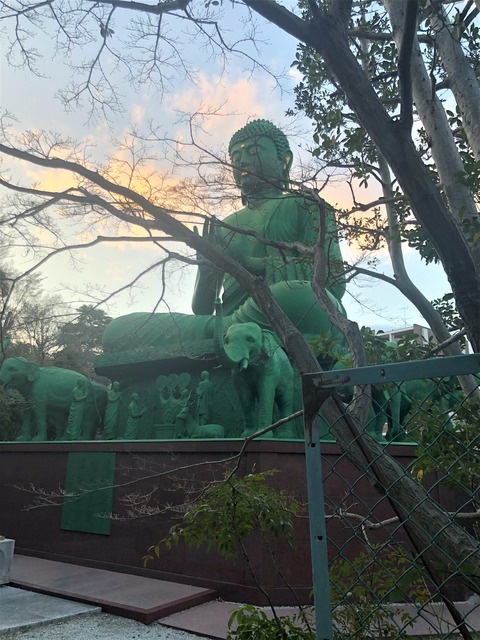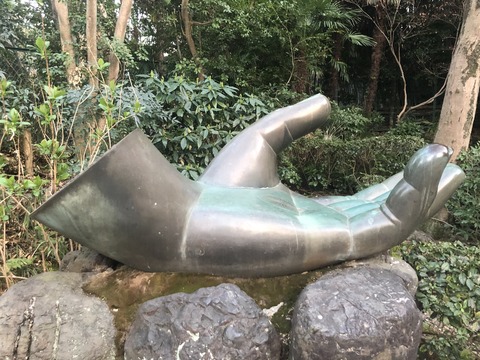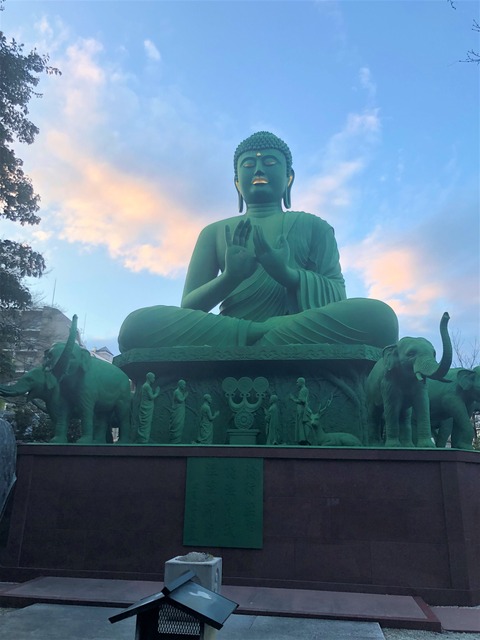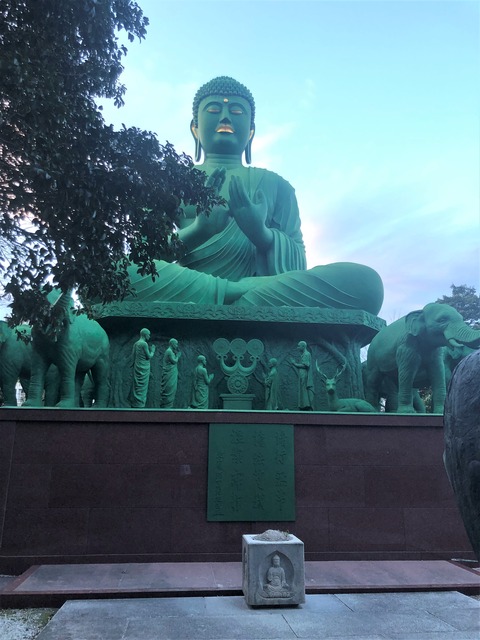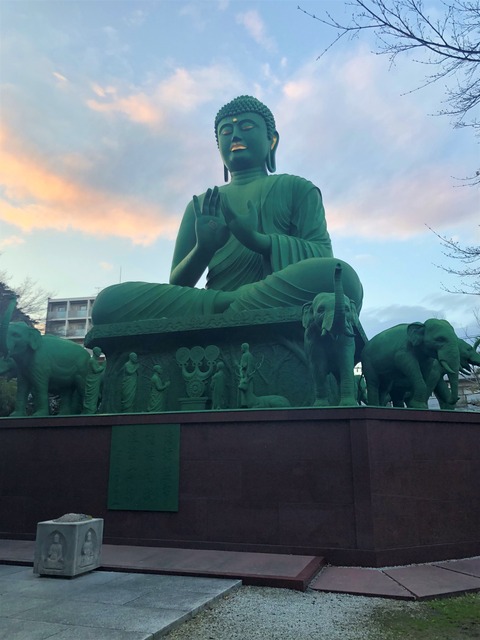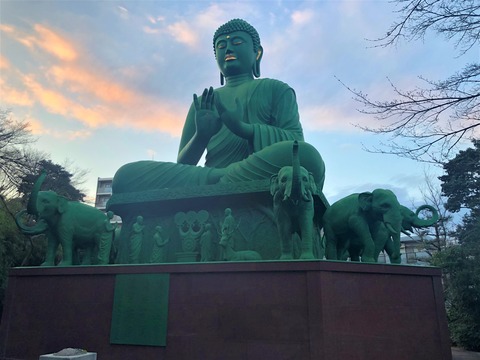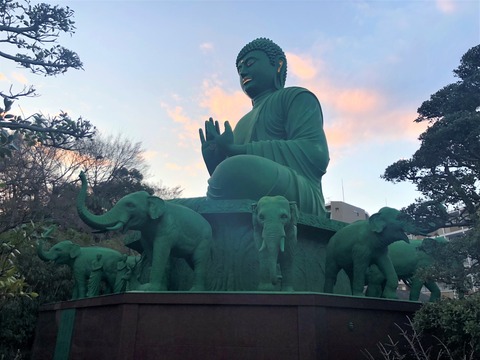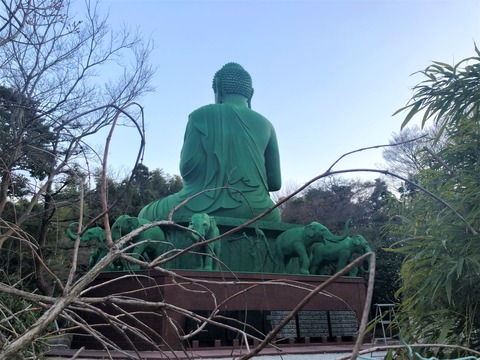 Top of Page(ページトップへ)