Ninja museum of Igaryu
😲
😲
😲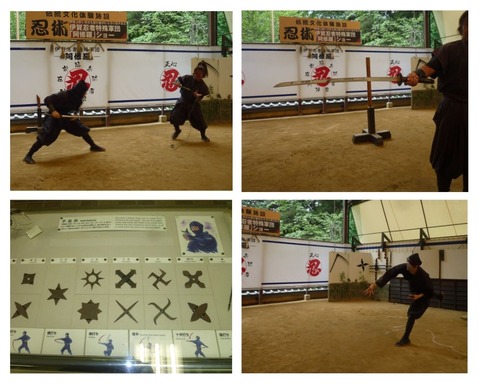 Please click photo ↑↑↑! You can see All photos!(写真をクリックすれば、全ての写真が見れます!)
☆Link to the caption in English!(英語)
☆Link to the caption in Japanese!(日本語)
☆Link to "Ninja museum of Igaryu!"(伊賀流忍者博物館)
☆Access Map
Attention : All photos on this site are taken by me.
If you use photos on this site,please be sure to write source URL "http://lovelovejapan.com"!
注:このサイトの写真は全て私が撮影したものです。
もし利用する場合は必ず出典先「http://lovelovejapan.com」を記載して下さい!
☆☆☆The caption in English!☆☆☆
II took these photos on Aug.4th,2014.😊
I visited there five years ago.
But Ninja is very popular all over the world.
So I created post!
This place is "Ninja museum of Igaryu" in Iga City, Mie Prefecture.
We can watch the great Ninja show there.
Real sword and shuriken are used in the show.Very powerful show!😲😲😲
Ninja existed from the Muromachi era to the Edo era.
Ninja is a Japanese spy.
Ninja collected information, observed, assassinated and so on.😲😲😲
The shuriken is one of the ninja weapons.(Shuriken is throwing star)
We can watch throwing real shuriken in the show.
If you interested in Ninja,please visit "Ninja museum of Igaryu".
I recommend.😃😃😃
Thank you(^_-)-☆
☆☆☆日本語の記事!☆☆☆

この写真は2014年8月4日に撮りました😊
5年も前のここに訪れましたが、忍者は世界中でとても人気があるので記事にしました。
ここは三重県伊賀市の伊賀流忍者忍者博物館です。
ここでは忍者ショーが見ることができます。
本物の刀と手裏剣を使っています。すごい迫力がですよ!😲😲😲
忍者は室町時代から江戸時代に活躍していました。
忍者は日本のスパイです。
忍者は情報を集めや監視、暗殺などをしていました。😲😲😲
手裏剣は忍者の武器の一つです。
忍者ショーでは本物の手裏剣を投げるのを見れます。
忍者に興味がある方は是非「伊賀流忍者博物館」を訪れてみて下さい。
おすすめですよ。😃😃😃
ありがとうございました(^_-)-☆
☆☆☆Photos(写真)☆☆☆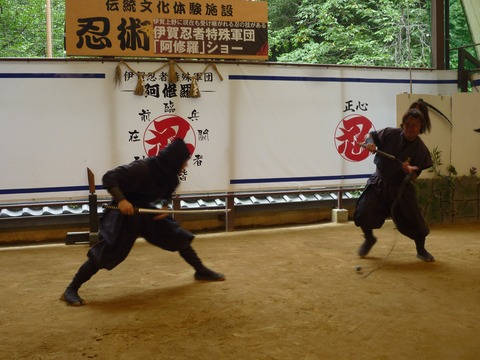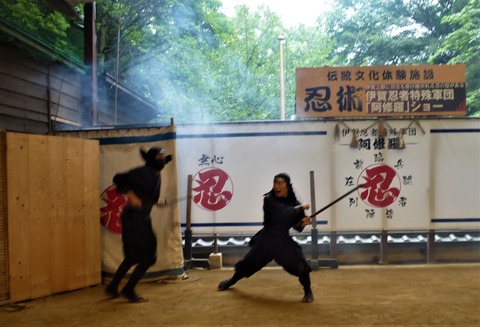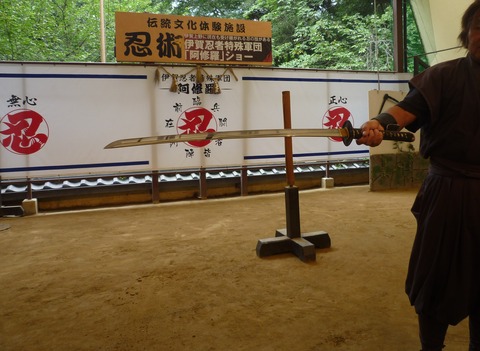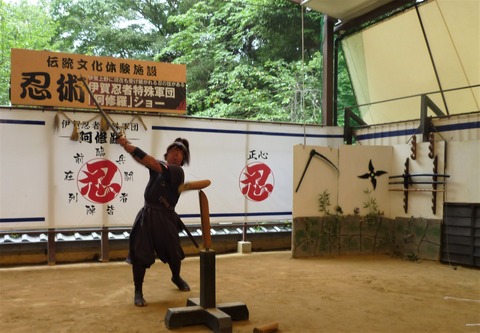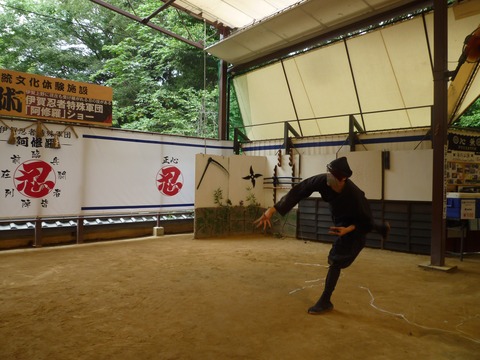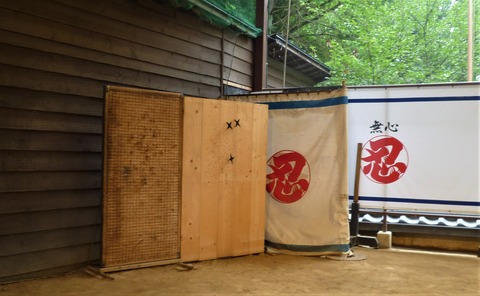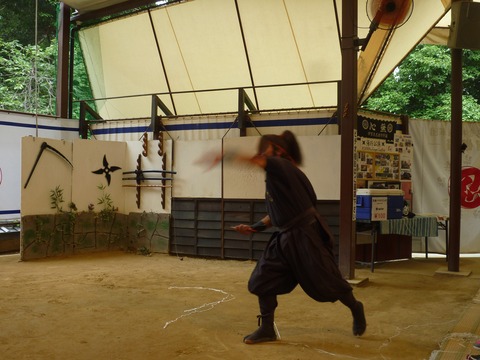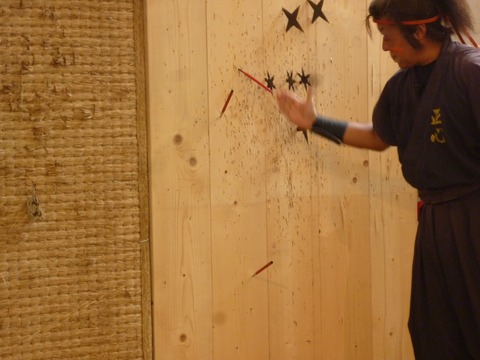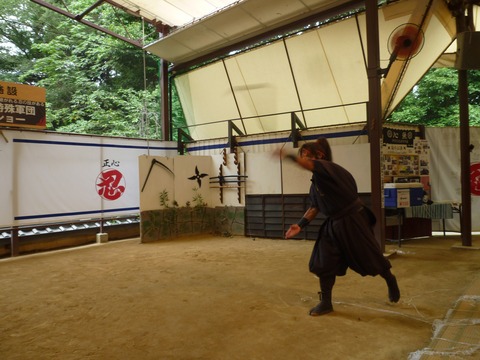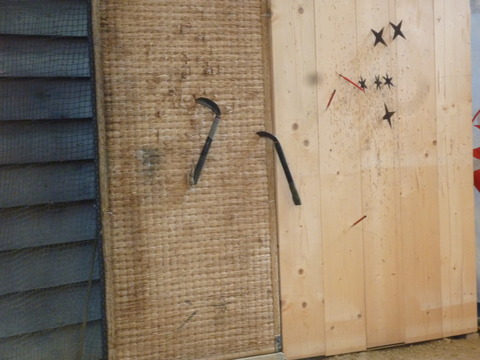 There are many ninja tools on display.(忍者の使った道具がたくさん展示されています)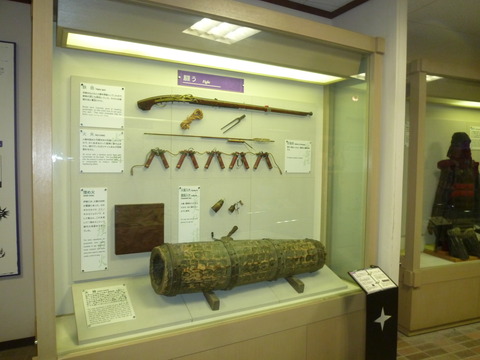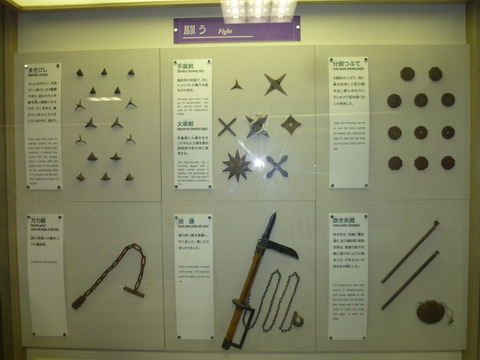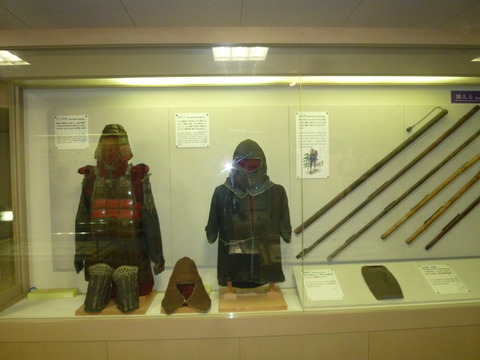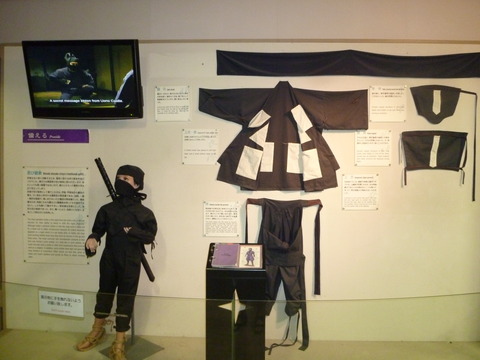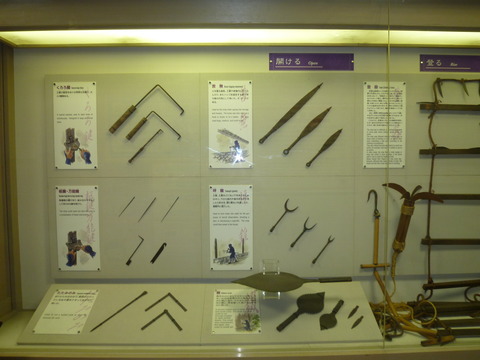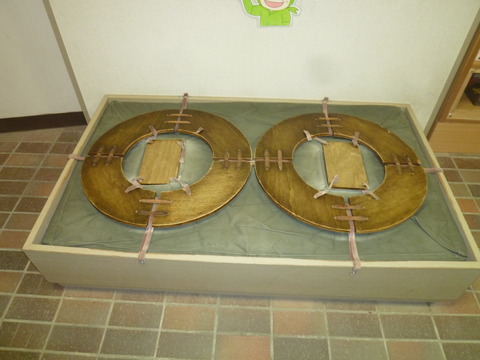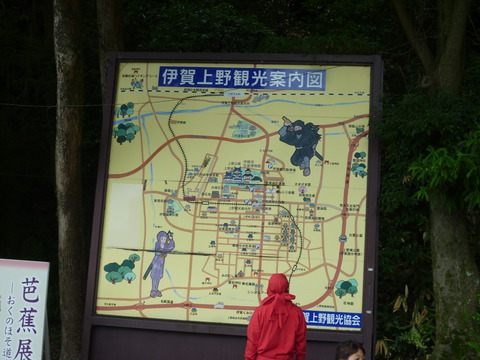 Top of Page(ページトップへ)