Shirakawa Park(白川公園)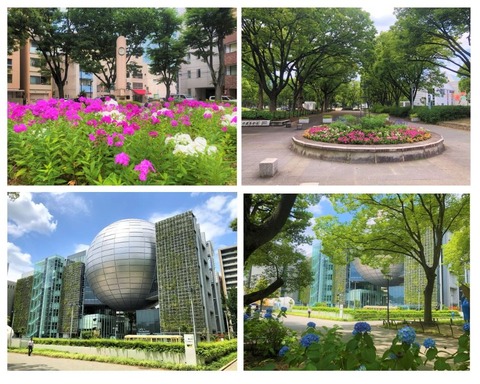 Please click photo ↑↑↑! You can see All photos!(写真をクリックすれば、全ての写真が見れます!)
☆Link to the caption in English!(英語)
☆Link to the caption in Japanese!(日本語)
☆Link to "Nagoya City Science Museum"(名古屋市科学館)
☆Link to "Nagoya City Art Museum"(名古屋市美術館)
☆Access Map
Attention : All photos on this site are taken by me.
If you use photos on this site,please be sure to write source URL "http://lovelovejapan.com"!
注:このサイトの写真は全て私が撮影したものです。
もし利用する場合は必ず出典先「http://lovelovejapan.com」を記載して下さい!
☆☆☆The caption in English!☆☆☆
I took these photos on Jun 23th,2019.😊
This place is Shirakawa Park in Nagoya City.
This park is large and lush greenery.Water fountain also is in this park.
🌲
☘️
🍀
We can see various flowers depend on the season.
🌺
🌼
🌷
It's just The Urban Oasis.
😲😲😲
It's very comfortable.Nice place.
😍😍😍
There are "Nagoya City Science Museum" and "Nagoya City Art Museum" in this park.
"Nagoya City Science Museum" is modern construction.
I was very surprised when I saw it for the first time.
😲😲😲
The central spherical part of the building is a planetarium.
We can learn about many sciences in this museum.
if you have children who is interested in science,please take them there.
I'm sure they will be very delighted.
😁
😁
😁
Summer vacation will come after about a month.
Why don't you plan to come Shirakawa Park.
You can learn science,enjoy art and relux in the shade of lush greenery trees.
Thank you(^_-)-☆
☆☆☆日本語の記事!☆☆☆

この写真は2019年6月24日に撮りました😊
ここは名古屋の白川公園です。東山線の伏見駅の近くです。
この公園は広くて、緑豊かです。噴水もあります。
🌲
☘️
🍀
また、季節によって様々な花を見ることができます。
🌺
🌼
🌷
この公園内には、名古屋市科学館や名古屋市美術館もあります。
名古屋市科学館は現代的な建築物で初めて見たときは感動しました。
😲😲😲
中央の球状の部分はプラネタリウムになっています。
ここでは科学のことがいっぱい学べます。
科学に興味のあるお子さんがいれば、ぜひ連れていったあげてはどうでしょうか。
あと一ケ月もすれば夏休みです。
夏休みに白川公園にきて「科学」を学び、「芸術」を楽しみ、
ありがとうございました(^_-)-☆
☆☆☆Photos(写真)☆☆☆

Nagoya City Science Museum(名古屋市科学館)↓↓↓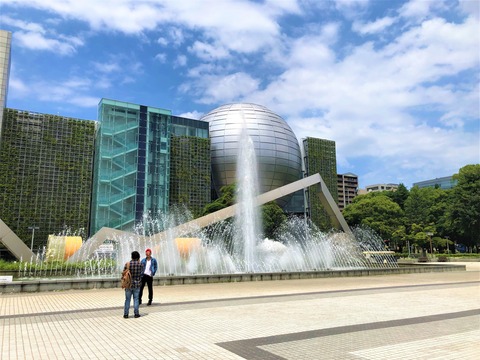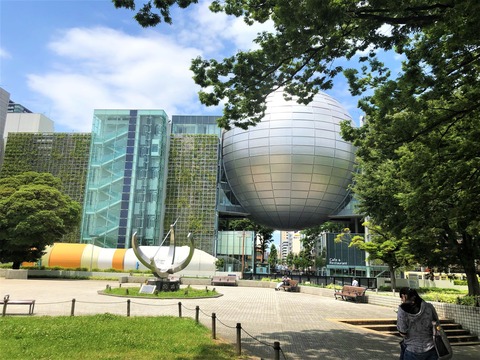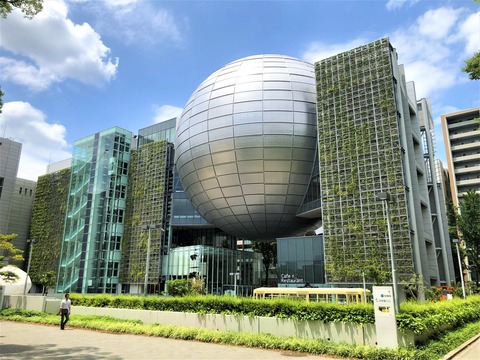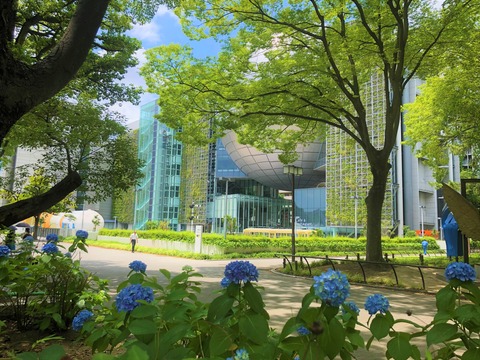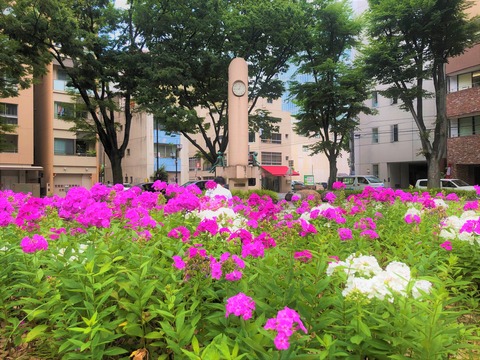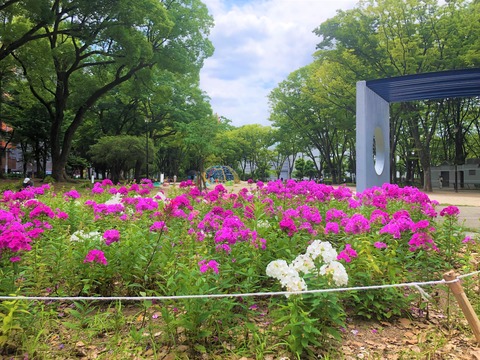 Nagoya City Art Museum(名古屋市美術館)↓↓↓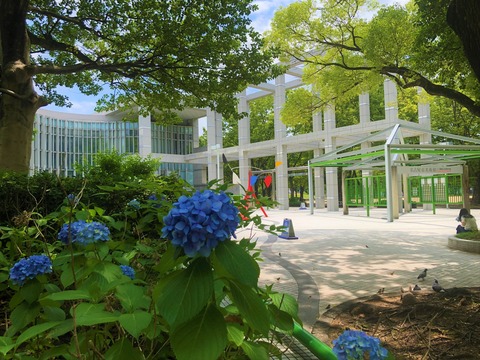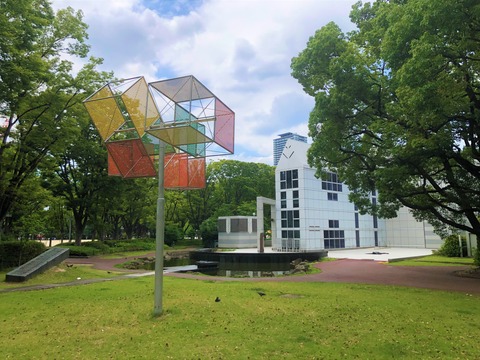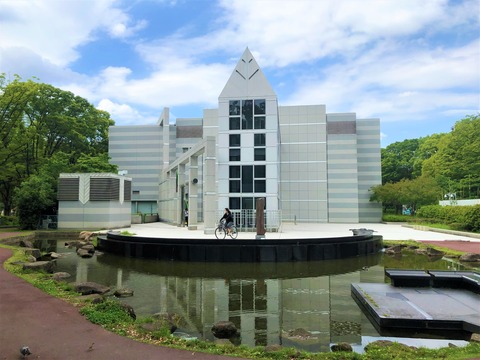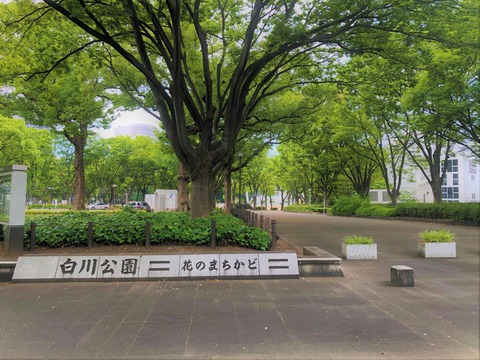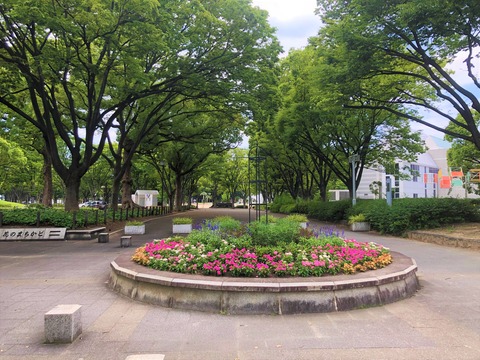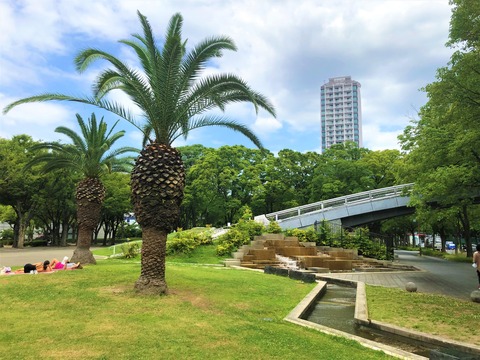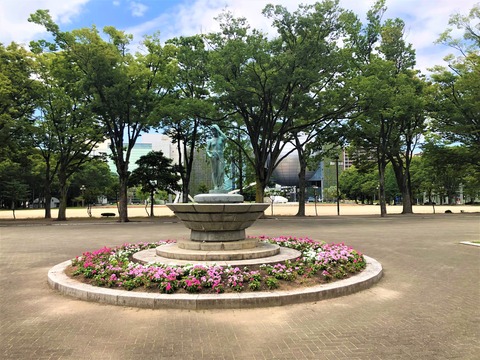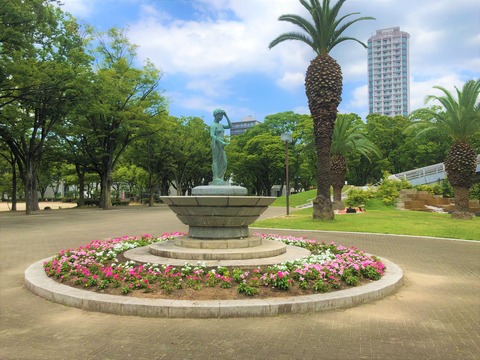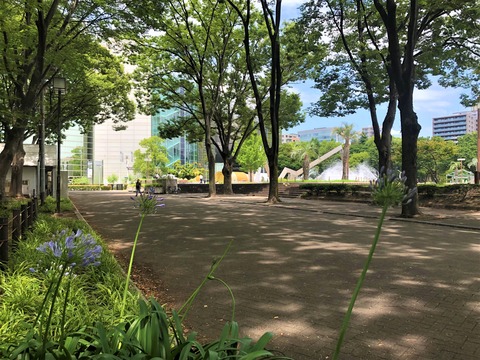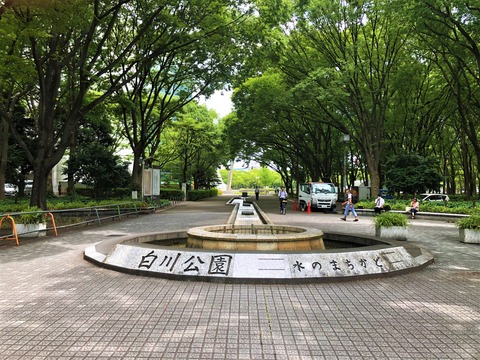 Top of Page(ページトップへ)