The oldest castle in Japan(日本最古の城)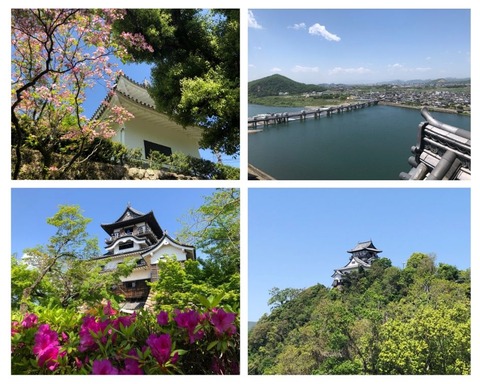 Please click photo ↑↑↑! You can see All photos!(写真をクリックすれば、全ての写真が見れます!)
☆Link to the caption in English!(英語)
☆Link to the caption in Japanese!(日本語)
☆Access Map
Attention : All photos on this site are taken by me.
If you use photos on this site,please be sure to write source URL "http://lovelovejapan.com"!
注:このサイトの写真は全て私が撮影したものです。
もし利用する場合は必ず出典先「http://lovelovejapan.com」を記載して下さい!
☆☆☆The caption in English!☆☆☆
I took these pictures on May.2nd,2019.😊
Inuyama Castle is located in Inuyama City, Aichi Prefecture.
There are five castle of National treasure in Japan.
Himeji castle,Hikone castle,Inuyama castle,Matsumoto castle,Matsue castle.
Inuyama castle is one of them!
About Hikone Castle,I introduced another post before.
Please look.→
"Hikone castle"
Inuyama castle was built in 1537 by Oda Nobuyasu who is Nobunaga's uncle.
Inuyama Castle is said to the oldest castle in Japan.😲😲😲
It was beautiful fresh green season when I visited there.😁😁😁
We can see beautiful scenery depend on the season.
We can see Sakura in spring. and We can see autumn leaves in autumn. etc.
Why don't you visit there in your favorite season ?😊😊😊
Thank you(^_-)-☆
☆☆☆日本語の記事!☆☆☆

この写真は2019年5月2日に撮りました。😊
犬山城は愛知県の犬山市にあります。
日本には5つ国宝のお城があります。
姫路城、彦根城、犬山城、松本城、松江城です。
犬山城はその中の一つです。
彦根城は以前、別の投稿記事で紹介しました。
こちらをご覧ください→
「彦根城」
犬山城は織田信長の叔父である織田信康によって1537年に建てられました。
現存する天守では日本で最も古いそうです。😲😲😲
私がここに訪れたときは新緑がとてもきれいな季節でした。😁😁😁
春には桜、秋には紅葉など季節によってきれいな景色を見ることができます。
是非あなたが見たい季節を選らんで訪れてみてはいかがでしょうか。😊😊😊
ありがとうございました(^_-)-☆
☆☆☆Photos(写真)☆☆☆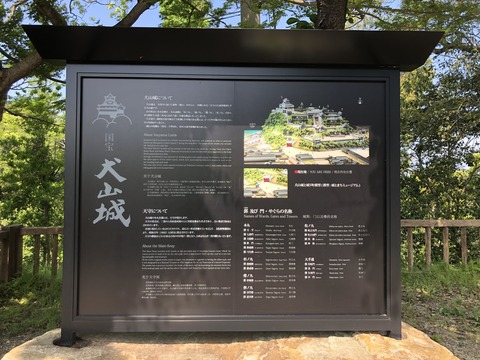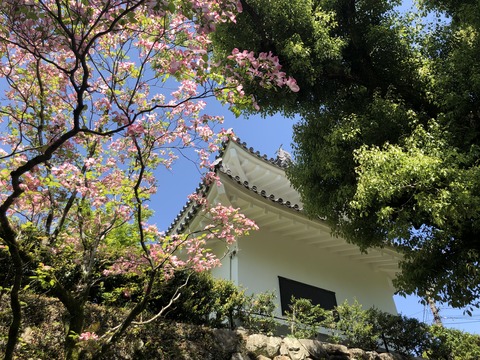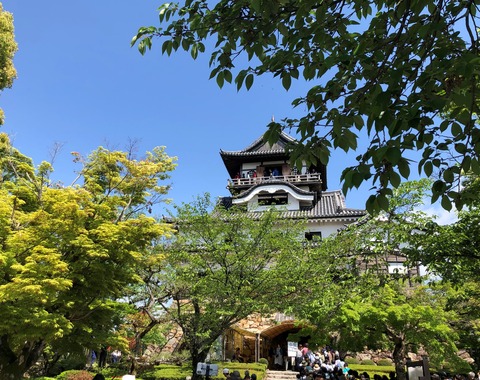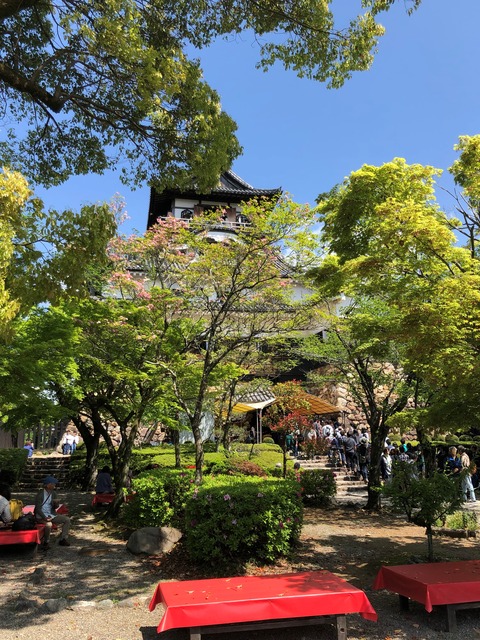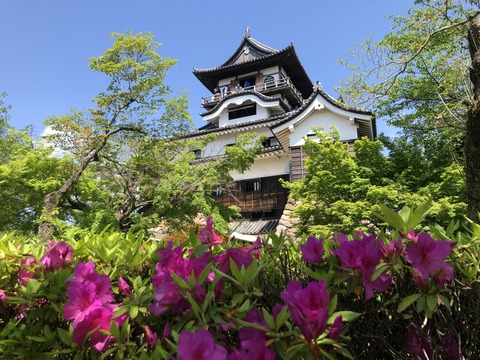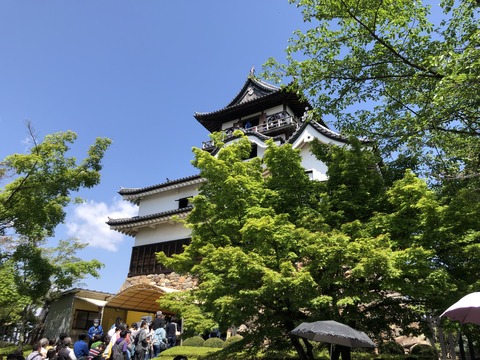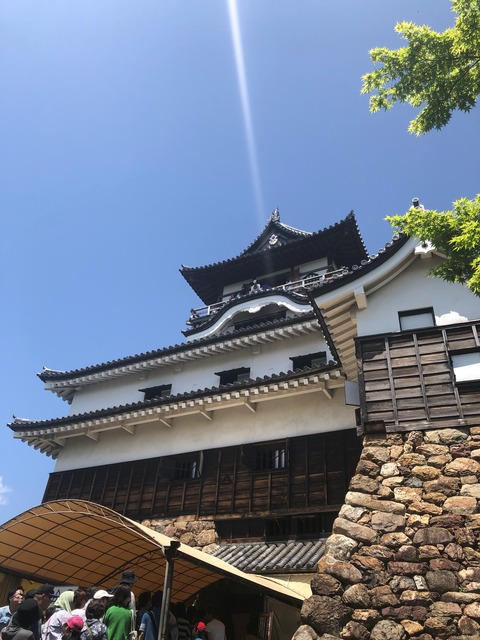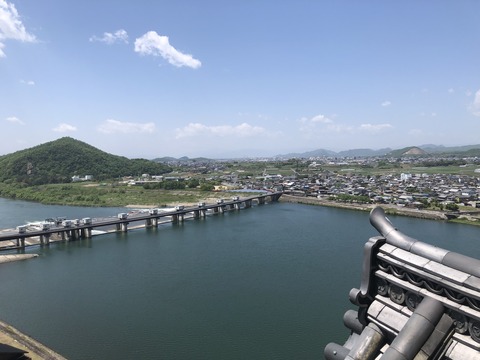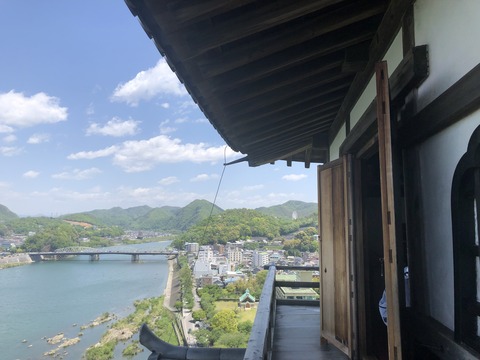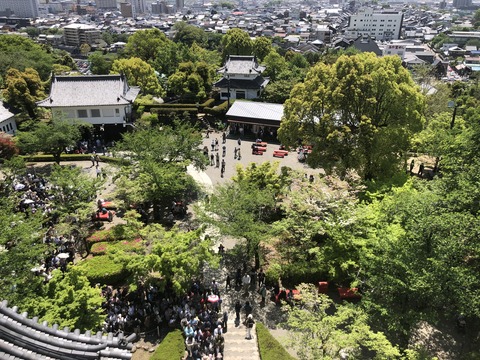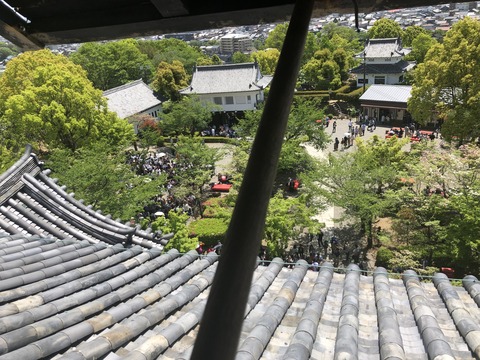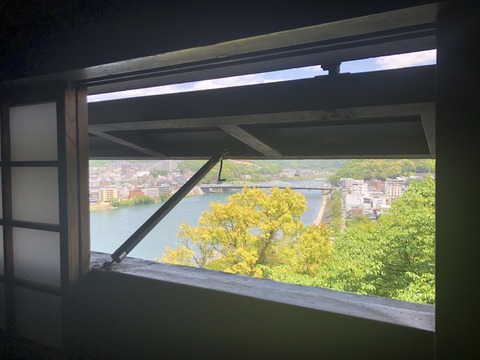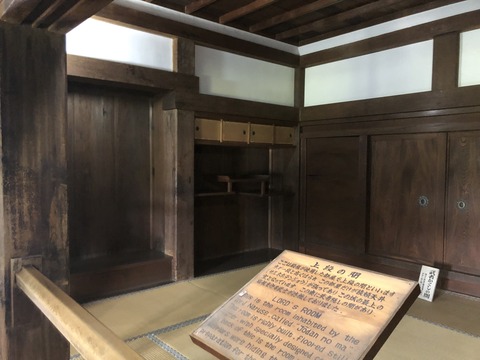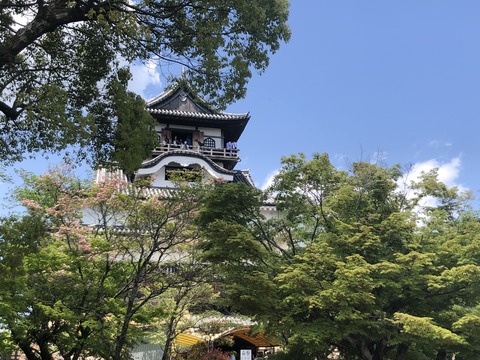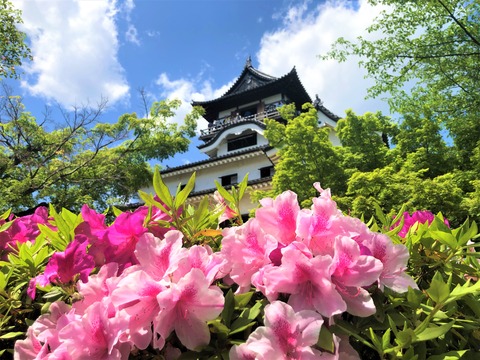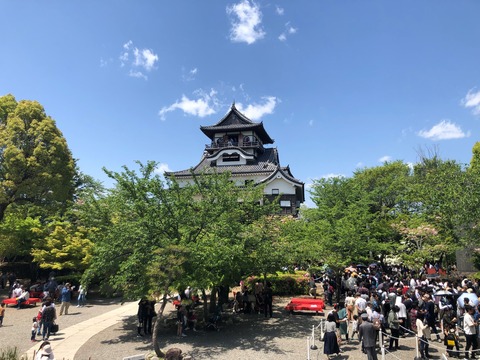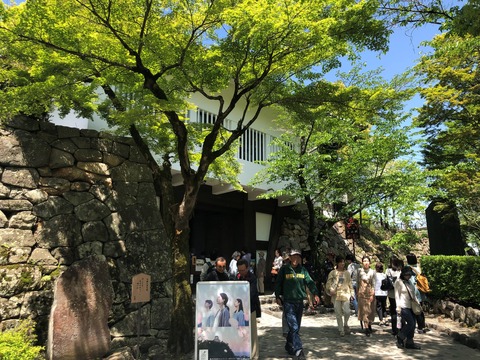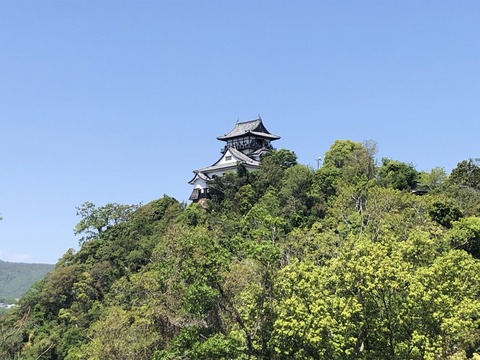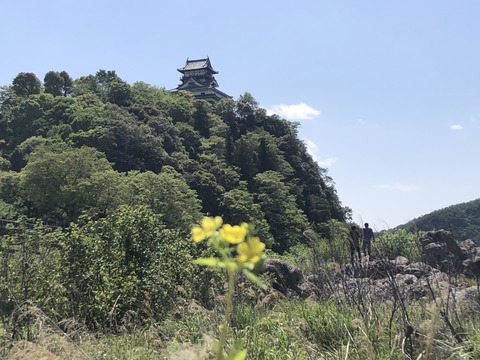 Top of Page(ページトップへ)